توسط محمدرضا پناهی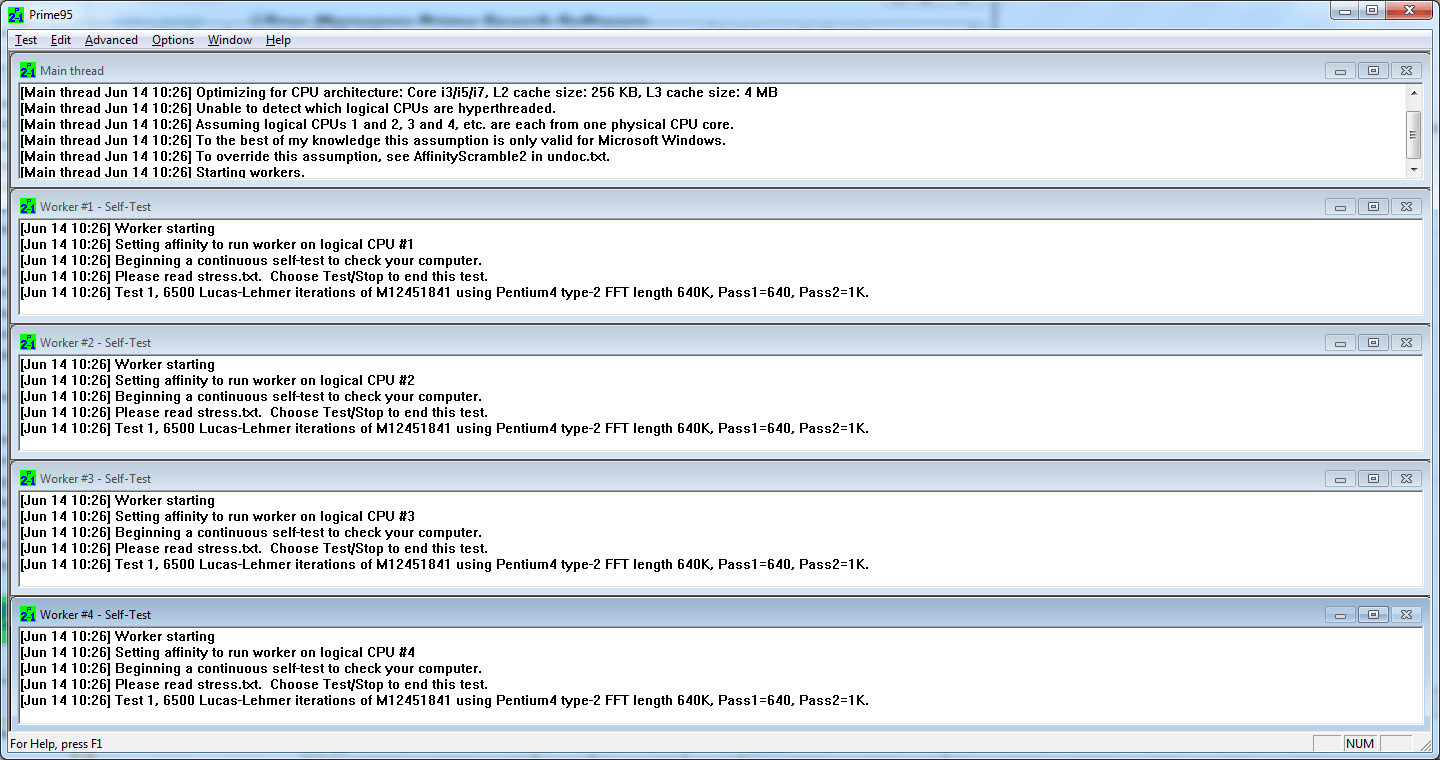 دانلود
( zip, 7.12 MB )
Prime95-29.8 build 1.zip
نرم افزار Prime95 یکی از معروفترین نرم افزارها برای تست پایداری سیستم در حالت اورکلاک و یا حالت استاندارد است.
New features in Version 29.2 of prime95.exe

Throughput benchmarks of all FFT implementations are written to gwnum.txt. These benchmarks will then be used to pick the best FFT implementation to use. This can lead to minor performance improvements.
Benchmarks are run at 5AM (and every 21 hours after that) for any FFT sizes that will be needed within the next 7 days. Once enough benchmark data is accumulated, these automatic benchmarks no longer take place.
Default FFT implementations for Ryzen added.
A few new FFT sizes (up to 50M) are enabled for FMA3-capable CPUs.
ECM and P-1 on Fermat numbers will automatically add known Fermat factors to the worktodo.txt entries.
Bug fixes

The Windows version does not use new benchmark data in FFT selection until prime95 is restarted. Fixed in 29.2 build 3.
Throughput benchmarks using less than all cores improperly used all cores. Fixed in 29.2 build 4.
Using benchmark data on AMD Bulldozer with SUM(INPUTS) checking enabled can lead to errors initializing FFTs. Fixed in 29.2 build 5.
Auto benchmark runs even if user is not running any workers. Auto benchmark runs on battery power even if "run on battery power" option is not selected. Fixed in 29.2 build 5.
The benefit of this version is that it is multi-threaded and will automatically manage worker threads to fully stress all cores of your CPU.